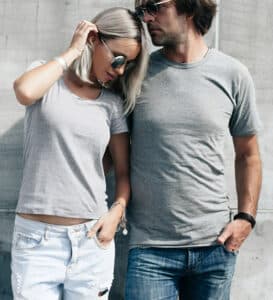 Tired of Black and White?
Although both black and white are extremely versatile, forever chic, and very easy to wear, sometimes we can get tired of the monotonous look. Instead of black or white, why not try heather grey as a neutral replacement? Heather grey provides a softer alternative to the neutral palette. Because Heather Grey is an extremely versatile hue, it works with so many prints, colors, and accessories. When you figure out how to style heather grey, your outfits opportunities are endless. Here are some tips on how and what to wear with our new favorite neutral – heather grey!
What to Wear with Heather Grey?
Colors: Depending if you are cool or warm toned, different colors will look better on you. Darker jewel tones such as ruby, royal blue, or deep purples compliment heather grey beautifully. Pairing heather grey with a more intense, darker color gives your outfit energy and balance.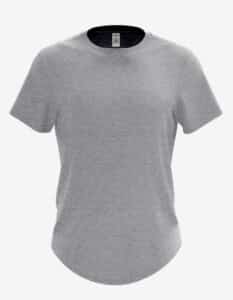 Keep it Neutral: A monochromatic, neutral look makes you look sophisticated. For example, a heather grey and tan pairing, or different shades of heather grey keep your outfit interesting but also refined. Because this color is a neutral shade– it can go with almost any color.
Bold Prints: Heather grey's neutral foundation makes it a perfect canvas for you to experiment with bold prints. Fun patterns add flair to an outfit and a pop of excitement.
Bright Accessories: A single pop of color breaks up heather grey. A colorful shoe, piece of jewelry, tie, or handbag gives variety.
Just as plain black and white t-shirts are essential to any wardrobe, so is heather grey. This color is the ultimate neutral that can be paired with every color, making it a prime canvas for experimenting with your fashion. All of SpectraUSA's line of t-shirts come in heather grey, giving you a wide range of options to try.