How to Accessorize Your Plain Black T-shirt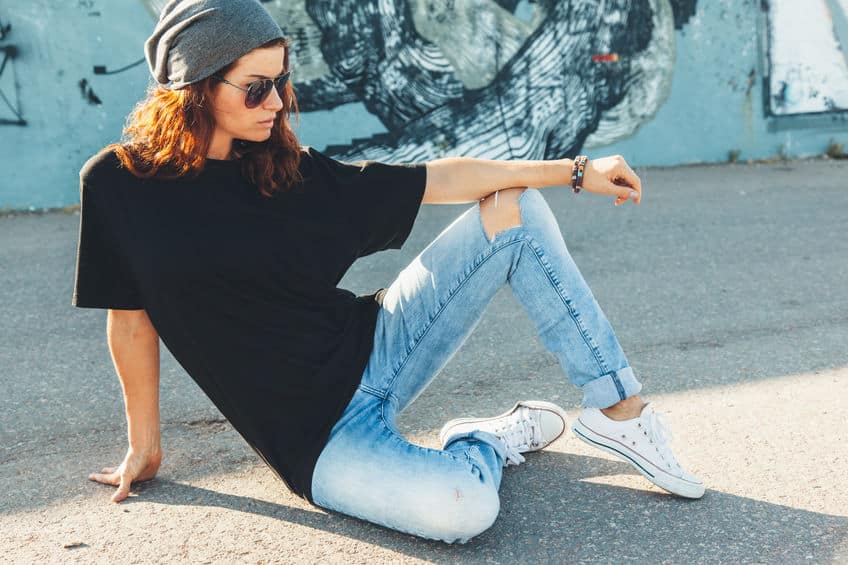 There's something really perfect about a black tee. They are versatile, slimming, and exceedingly wearable. A staple for work, the gym, or a night out, the black t-shirt can work with any outfit. Like all basics, black t-shirts can transform with the right accessories and can either elevate or downplay a look. Here are some ways to accessorize your classic black-tee.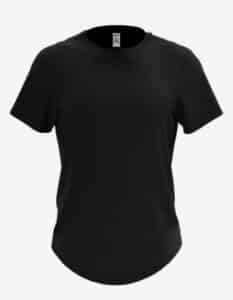 With Denim: A simple and soft black tee with denim creates a toned-down outfit. Perfect for a casual outing, this pairing is refined, yet relaxed.
Monochromatic: Nothing is more chic and sleek than a monochromatic black look. Start with a black tee and work your way down…all the way to black shoes!
Flannel: A button-down flannel (worn unbuttoned) over a black tee is an effortlessly cool look and is seasonally festive during the autumn months.
Dress it Up: Your black t-shirt can be elevated! Pair your black t-shirt with a fancy skirt or dress pants and your black tee is fancified and appropriate for a more classy event.
Jewelry: An accent necklace, watch, or earrings can punch up any outfit, including your black tee.
Colorful Sneaker: Embellish your outfit with a fun and colorful sneaker. Statement kicks can be a funky way to freshen it up.
Jackets: Black tees make ideal underpinnings for jackets. Experiment with a fun patterned blazer or a vintage leather jacket with a black tee as your backdrop.
The weight, fabric, and dimensions of Spectra's Cotton Perfection 3100 checks all the boxes of what a black tee should do. Flattering to every body type, this black-tee would be ideal for any of the above outfit combinations. All Cotton 3100 Spectra Tees in your closet will be worn every week, guaranteed.