Styling a Crew Neck Sweater for Men​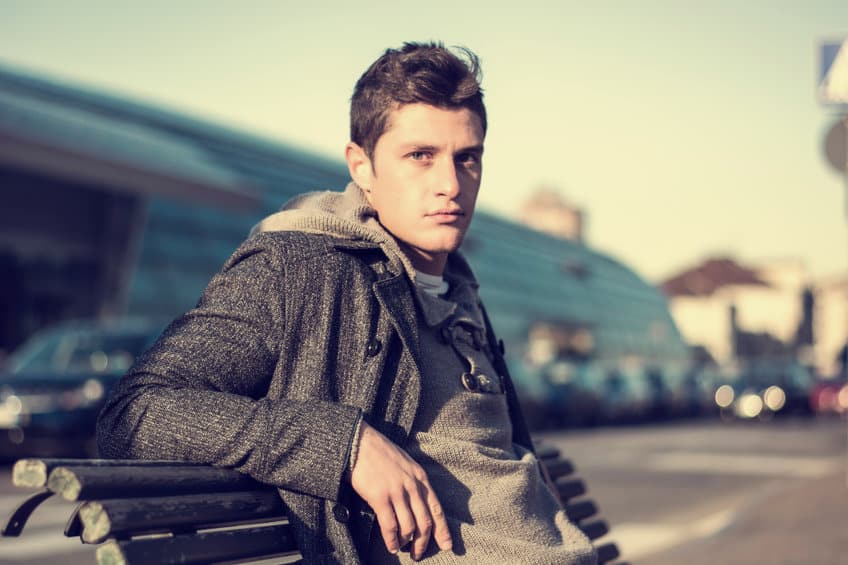 The crew neck sweater is a classic look for men, especially in the fall and winter as the temperature drops and the layering begins. The crew neck has become such a timeless item due to its simplicity and clean style. You can style a crew neck sweater in so many different ways, whether you're heading to the gym or out to dinner. Check out some of our top suggestions on how to wear this closet staple.
First of all, we have to say that there are wrong and right ways to wear a crew neck sweater. The list of wrong ways is much shorter than the right ways so let's get that out of the way first. We suggest you avoid mixing v-necks under crew neck sweaters. It is just a bit unbalanced, and it's always nice to see a little collar layered under your sweater. Other than that, you can't really go wrong!
Today we'll be styling the Midweight Drop Shoulder Crew Neck Sweatshirt. This comfortable crew neck can be worn with jeans or even matching sweat pants.
Here are some tips on how to style this item:
The sweater or sweatshirt should be comfortable and not too snug of a fit. You want to be able to move and layer one or two shirts underneath. Depending on where you're going and the occasion, you can style this sweatshirt in a few different ways.
The office: Whether you are heading to the office, or working from your home office (aka  the couch) you can comfortably style the Gunmetal Heather Crew Neck with a simple t-shirt underneath and a pair of dark wash jeans. If you do plan on leaving the house, finish your outfit with a peacoat and pair of your favorite sneakers.
Out to Dinner: When you're out on the town, you may want to dress your crew neck up while still keeping it on the casual side. The perfect way to do this? Layer a button down shirt under the  Charcoal Heather Crew Neck Sweatshirt. The collar of your button down should stay neatly tucked under the collar of your crewneck. Complete the look with a pair of trousers or khakis and some leather boots. For added warmth, you can layer a t-shirt under your button down.
The Gym: No one really wants to toil over what they wear to the gym. But the fact is, you still want to look your best even when you're working out. The crew neck sweatshirt is a great way to keep your fit clean even while you sweat. Pull on the Navy Crew Neck Sweatshirt before you head to the gym. This dark sweatshirt will stay breathable without revealing any sweat. It's a great clean look for getting down to the nitty gritty.
We hope these three styling tips help you make the most of the most versatile item in your closet.