Christmas Craft You Can Wear​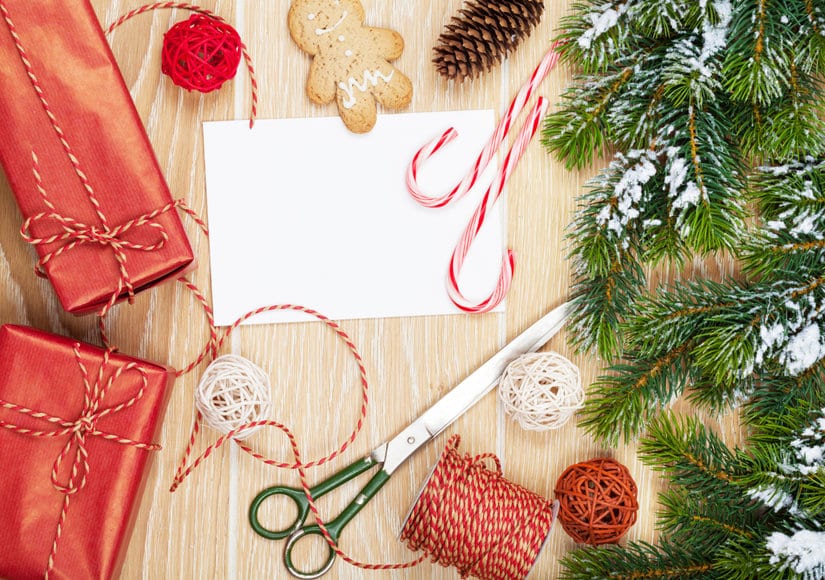 The holidays are a time to be with your family and loved ones. We all have some time off to sit and enjoy each other's company. This means watching Christmas movies, baking cookies, and decorating the house with evergreens and tinsel. With all this time together you might be looking for some new activities to try out with your family. Well we've got just the thing for you! This Christmas craft project is fun for everyone and uses supplies you probably have at home, so you can save your bucks for Christmas shopping! Follow along with us below as we try out the Christmas spud stamp.
What you'll need for this project:
Acrylic or tempera paints
A t-shirt
Cookie cutters
Large potatoes
First, you'll start off by selecting your canvas. We love the idea of making this project into a wearable festive t-shirt! For adults, check out the long sleeve Cotton Perfection Crew or the Bi-blend Youth Mega-Tee for the little ones. Make sure to go with a lighter shirt so that the paint appears vibrant.
Using a kitchen knife, halve a potato. You can cut horizontally or vertically through the middle depending on the size of your stamp. Pat each side dry.
Choose your cookie cutter and press it into the inner surface of the potato half. Carefully use a knife to cut away the negative space around the cookie cutter.
Lay your shirt on a flat surface and dip your potato stamp into the paint color of your choice. Then, press the stamp onto your t-shirt.
This simple craft is a great time for all ages! The snowflake and candy cane designs will definitely put you in the holiday spirit. You can make shirts, wrapping paper, and cards using your stamps. To use your stamps again, simply wrap in cellophane and store in your refrigerator, where they will keep up to three days.