Chris Bertish TransPac Wing Project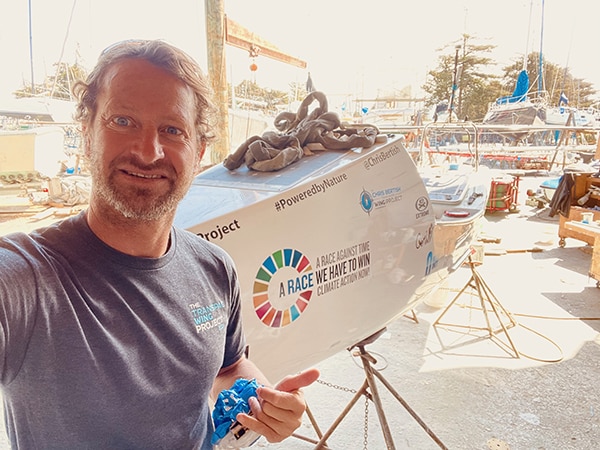 Our dear friend, Chris Bertish, is on a mission to save the planet in the coolest way possible. Via wingfoiling! This is totally on brand with Chris as he is a Guinness world record holder for paddle boarding as well as a Mavericks big wave surfing champion. His journey will take him from El Granada, CA. down towards Los Angeles and will finish in Honolulu, HI. His effort and his team's support are not in vain.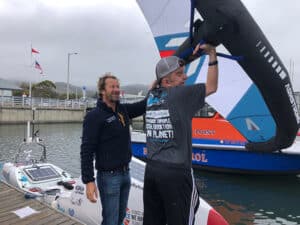 The TransPac Wing Project is an all encompassing awareness project that you can join in real-time. Some serious fundraising is involved and whatever your passion for global change, Chris Bertish has founded a non-profit organization that will support it. From providing cleft lip surgery for the underprivileged to planting trees for the prevention of rapid climate change, he's all in and dedicated to these causes.
Be the change you want to see! The impact of your donation is huge regardless of the dollar amount. Be assured that 100% of the funds raised during this project period will be split amongst the participating charities. We have from May 25th – August 25th to make a difference. Whether you want to donate or spread awareness, please share the story of Chris and his reasons for inspiring, educating, and conserving our planet and helping its inhabitants.
When he has a chance to discuss his foundation and passions, Chris loves to look professional for the cameras by wearing our technical polo. But when he's out there grinding away on his projects, he dons our 3050 Bi-Blend shirt due to its light poly blend that wicks moisture away more effectively than cotton alone. Both styles are easily customized with a print or embroidery; as you can see, Chris proudly sports his foundation's logo on his chest.
We'll see you out there on the water! Don't be afraid to check out all the cool facts regarding this project and the many ways Chris and his team impact the world on a daily basis. Pat yourself on the back for reading this and taking an interest. That is always the first step to change.