Upcycle Your Old Fleece Sweaters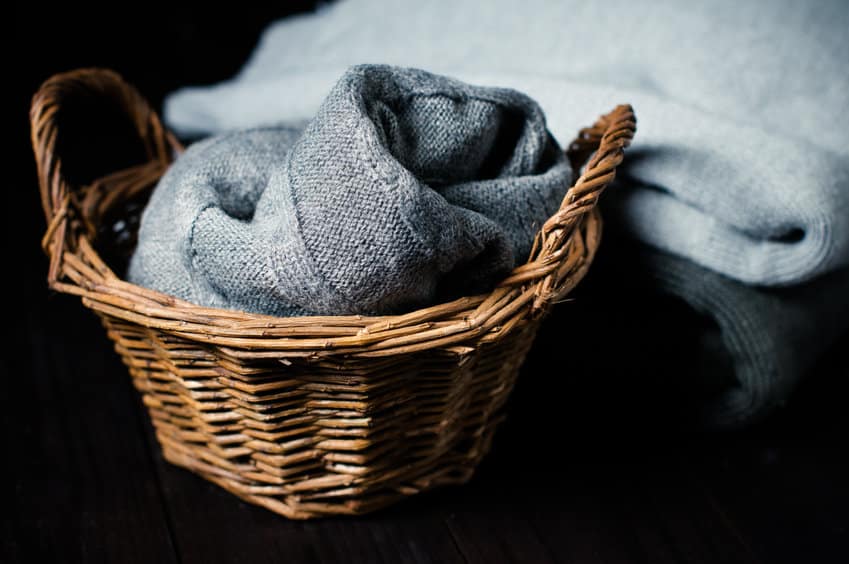 When the time comes when you no longer need those old fleece sweatshirts, there are plenty of ways to give them a whole new life. And with cold weather and the streak of holidays coming up, you'll want to check out these fun projects for Christmas to Valentine's Day, and everything in between.
The winter months are upon us and as it gets colder, we'll do anything to save us from frigid temps! Luckily we have some clever ways to upcycle your old fleece sweaters to help you stay warm this season.
Fingerless Gloves
For this project, you'll just need two sweater or sweatshirt sleeves, leaving the rest for other projects. First, cut off the sleeves about halfway up the arm. Using a thread or sewing machine, secure the hem where you made your cut. Then, determining the best placement for your thumb, cut a hole just below the hand opening. The sleeve will likely be too wide to fit as a glove, so you'll want to make a fold and sew the fold into the sweater, adjusting the width so that it's tight on your hand. Sew on embellishments as desired!
Hand Warmers
These little warmers will be your favorite thing on a cold day, and they can move from pocket to pocket in whatever coat you're wearing. They also make a perfect gift for all of your loved ones. Consider making these warm hearts for your love on Valentine's Day or as a stocking stuffer.
The best part is, each warmer uses just a scrap of fabric. First, cut your fabric into two 4-inch wide hearts. Next, you'll start sewing together the two pieces, stopping when you have a 1-inch opening. Fill your heart with uncooked rice and sew the remaining edge closed. These little hearts will absorb heat in your pockets, and can even be popped in the microwave before you leave the house.
A Cozy Hat
This project is slightly advanced, but a great way to upcycle your old fleece sweaters and put your DIY skills to the test. You'll need to start off with a measurement of the circumference of your head and the height from your ears to the top of your head. The hat will consist of five panels sewn together, so divide the circumference by five and then add 1 inch to each panel, giving space for your hems. Sew each panel together, pinning them first to secure the pieces.
These can be hand sewn or done on a machine. Once all the panels have been sewn together, attach a final strip along the bottom hem, which will act as a band at the bottom of your hat and close the raw edges. Flip it inside out and you're done!
A Winter Blanket
If you happen to have many sweaters that you'd like to get rid of, this is the project for you. Using at least five sweaters or fleece sweatshirts, cut large squares from the back and torso. The squares can be cut to your preferred dimensions, but make sure each square is the same size. Then, cut the sleeves into long strips of fabric.
Using a needle and thread or a sewing machine, begin sewing each square together into a larger swath of fabric. Once you've reached your desired size or run out of squares, fold the strips of fabric over the edges and sew closed. This warm and funky blanket will always remind you of your favorite old sweaters and just how resourceful you can be!
Now that you've upcycled all of your old sweaters, your closet might be looking a bit empty! Replenish your empty wardrobe with Prepared Blanks by SpectraUSA. The Unisex Midweight Full Zip Fleece and Sweatshirt Crew are wardrobe staples, but be sure to check out all the fleece apparel that Spectra has to offer.