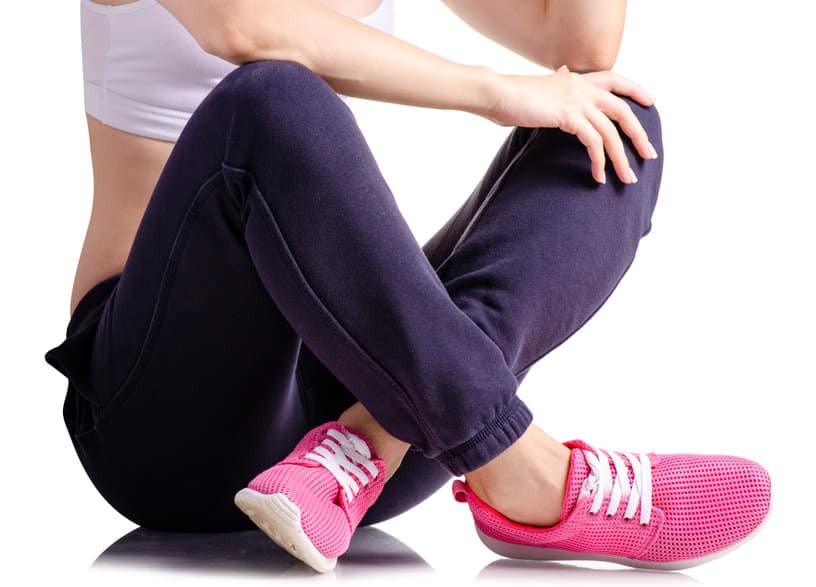 We want to be stylish and comfortable at the same time. But is it possible? Is this "lazy chic" style a modern trait or a Californian trend? All we know is that joggers are now a staple form of fashion and they are here to stay. They're also coming out of the gym and into our daily wardrobe. We have touched upon the differences between sweats and joggers here and it helps to know how to look your best in this style of pants. From the runway to the streets and into your office, you too can look fashionable in leisurewear.
The tapered leg and slim fit of the jogger is what makes it acceptable apparel to wear in public. Basic black is always a good color to start with as you can dress this color up with anything. High heels, statement jewelry, and a large leather tote bag is a way to dress it up for the evening. If the cotton version goes against your fashion sensibilities, then look for a polyblend or leather jogger to round out your 'fit.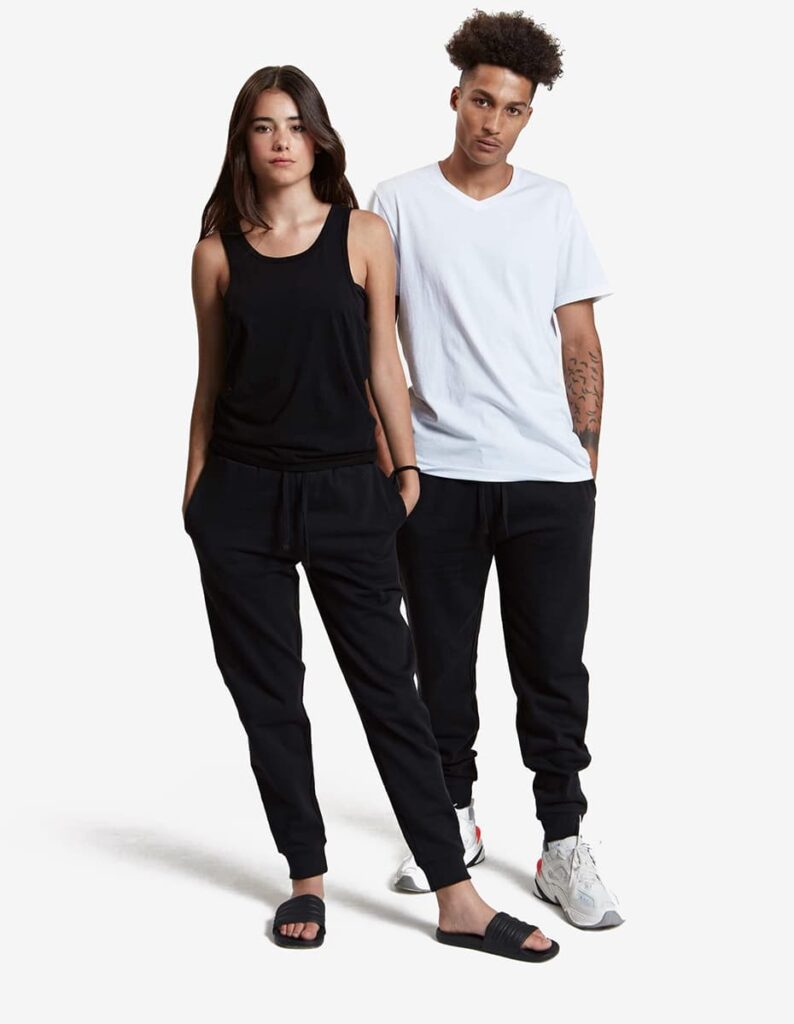 The perfect shoe also makes or breaks the jogger. Ankle boots, high top sneakers, and pointed toe heels create an illusion of length. Short, blunt shoes will make your pants look frumpy and your legs will appear shorter. We're going for sleek, not schleppy. That's why the high top sneakers paired with a cropped tank top is trending right now. Bonus points if the high tops are brightly colored and the bottoms are dark.
Keep in mind the cut of your T-shirt and its color. You can slip back into the realm of pajamas if the shirt is too long and the same color as the joggers. Keep it tidy with a contrasting top made from a lightweight material. If crop tops aren't your thing, try this classic Wonder Vee Neck to compliment your pants. It comes in 15 colors and the V-neck gives it a formal touch.
If you find yourself needing an extra layer for warmth, consider a tailor fit cardigan for the same reasons listed above. However, if you are a sweater lover, get a fitted hoodie to avoid bulking up your outfit and reverting back to the sweatsuit style.
Pro tips: Remember to avoid tucking in your shirts. A good fitting T will follow the shape of your upper body and land near the waistline. We're trying to avoid shirts that are too boxy or heavy for joggers, so avoid the heavyweight cotton shirts altogether.
Although ankle boots are recommended for this type of pants, don't tuck your joggers into boots that are taller. The ankle boot should just be low enough where you don't have to think about this. But any other boot that is taller than an ankle will defeat the purpose of wearing tapered joggers anyway.
So be comfy and be stylish, it can be done!