T-Shirts For Male Body Types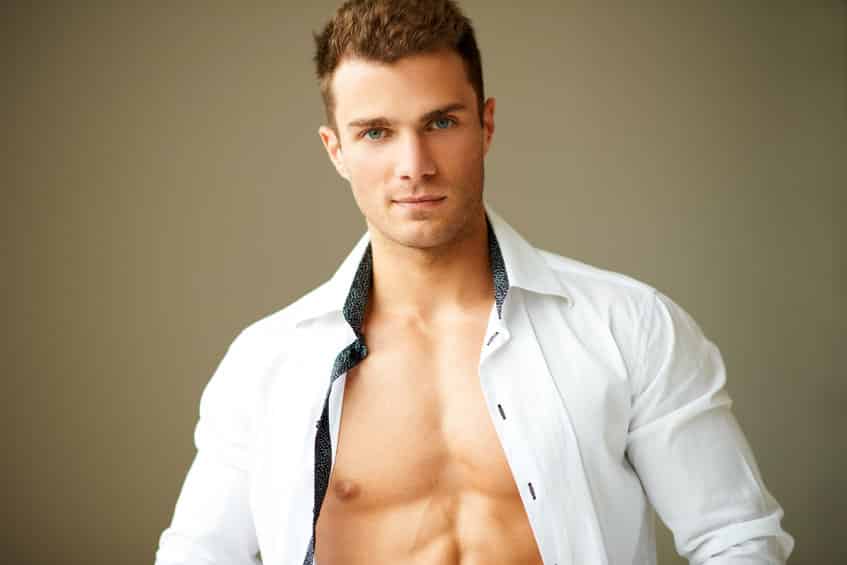 We all have differing features that make our bodies unique. The varying types of features are often overlooked for men. But men can have vastly different body shapes. The five basic male body types are: oval, rectangle, triangle, inverted triangle, and trapezoid.
If you have an oval shaped body, like funnyman James Cordon, a dark long sleeve shirt is a great choice for you. Darker colors tend to be slimming, while long sleeves will elongate your form.
For the triangle shaped men out there, try out The Roughneck crew neck t-shirt. Try sizing up in this style in order to accentuate your shoulders while evening out your hips.
Rectangular body shapes can be easy to dress due to the proportion between hips and waist. Those who have a rectangle shape have more flexibility to play with patterns and prints. The only thing to look out for is vertical stripes – they can elongate your already rectangular shape.
A trapezoid shape is composed of a wide chest, narrow waist, and broad shoulders. This shape is what designers work off when creating garments. Thus, those who have a trapezoid shape can simply pick off the rack and are good to go!
Athletes and men who work out tend to be top heavy with accentuated waists. This inverted triangle shape makes a lot of clothing flattering. The bigger your upper body is, the more you want to avoid clothing that sags. Let that body shine with a form fitting polo shirt or V-neck. Spectrausa offers bulk apparel for male t-shirts, check out our collection & ranges for all sizes.