PFD = Prepared for Dyeing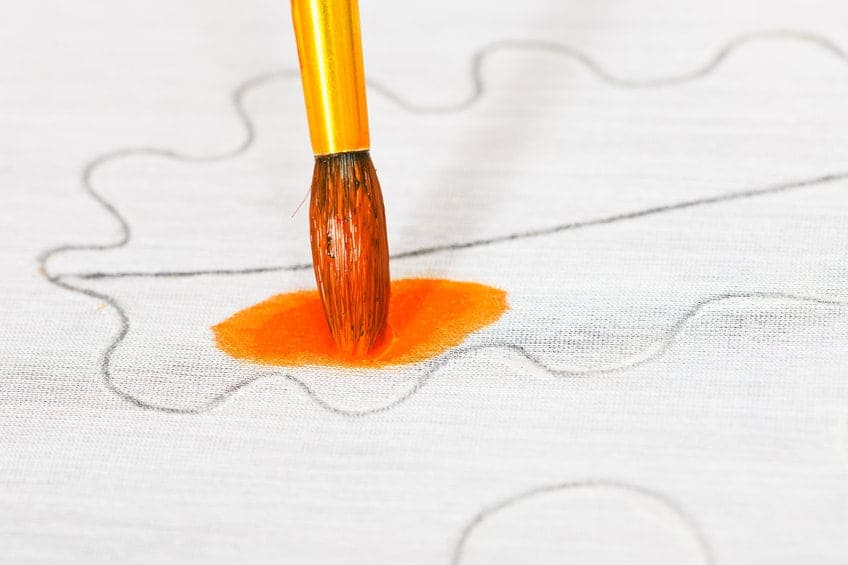 The natural color of cotton after weaving and washing is an off-white color like a shade of cream. If a fabric was meant to be dyed, it's first stop is the dryer. However, if the fabric was intended to be white clothing (bleached fabric) it will first be bleached, then washed, and treated with optic whiteners. Optic whiteners act as a white dye. Although not technically considered a dye, it functions similarly as dyes do. As a result, unbleached (natural) fabrics with no treatment are meant to take dyes in better than optically whitened fabric (white clothing).
Generally a prepared for dyeing (PFD) item:
Has no optic whiteners added (off white in color)
Sewn with cotton thread
Cut oversize
Not pre-shrunk
Spectra's prepared for dyeing tees are not pre-shrunk, thus cut larger in its raw form. Cotton thread is used so that when dye is applied to the garment, the dye will be uniform throughout the t-shirt. Poly thread would create contrast of color around the neck, shoulder, armholes or hem line.
Our Unisex Retro Ring Spun – 2155PFD Tee is a 100% ring-spun cotton long sleeve shirt. In this style, cotton thread is used throughout. Extra shrinkage allowance is incorporated exclusively for garment dyeing. Perfect for layering or wearing in cooler weather.  Our Unisex Retro Ring-Spun 2100PFD T-shirt is made the same way, but a crew cut t-shirt design. Both designs have no added starches, sizing or finishes applied to the fabric that could interfere with dyeing.