How to Wear Your T-Shirt to Work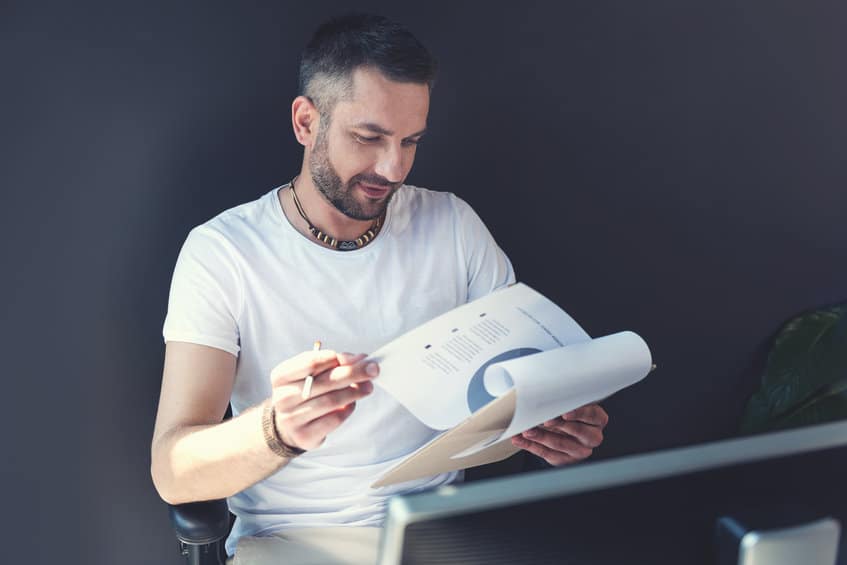 As office attire becomes more casual and our schedules are a hybrid between work from home and office, the t-shirt has become a key piece of our work wardrobe. When t-shirts are paired with the right pieces, they become elevated and ideal for our work meetings and zooms.
Pair Wonder Vee with Blazer or Jacket: T-shirts are brought to a next level of sophistication when paired with a structured jacket or blazer. Blazers make almost every outfit appropriate for the office. Show a bit more personality by wearing a bright colored t-shirt under a more neutral blazer. Spectra's Wonder Vee comes in a wide color array, providing a plethora of options.
T-Shirt & Printed Pants: Keeping it basic and casual on top and fun and flirty on the bottom is an easy and fun way to wear your t-shirt to work. Spectra's Heritage Long Sleeve looks great tucked into a funky trouser.
The Right Shoes: Shoes are a way to make or break an outfit. Choosing a nicer pair or shoes with a t-shirt outfit is an easy way to up an outfit's professionalism. Instead of sneakers, try a loafer or other dress shoe. When women throw on a pair of heels or dress boots – their outfit is automatically elevated.
Layer with a Vest: Vests have made a big comeback over the past several years. Layering a vest over a v-neck or long sleeve makes an outfit impressive. Vests also provide a bit of warmth!
There are ample ways to dress up t-shirts and make them more elevated and appropriate for the workplaces that require a more business casual dress code. By using the simple techniques above you can easily wear your favorite Spectra staples every day to work. At Spectra we have a variety of t-shirts that you need to build out your business casual wardrobe. Check out the wide range of t-shirts we have to offer.