Cut Out Designs to Spice Up Your Tee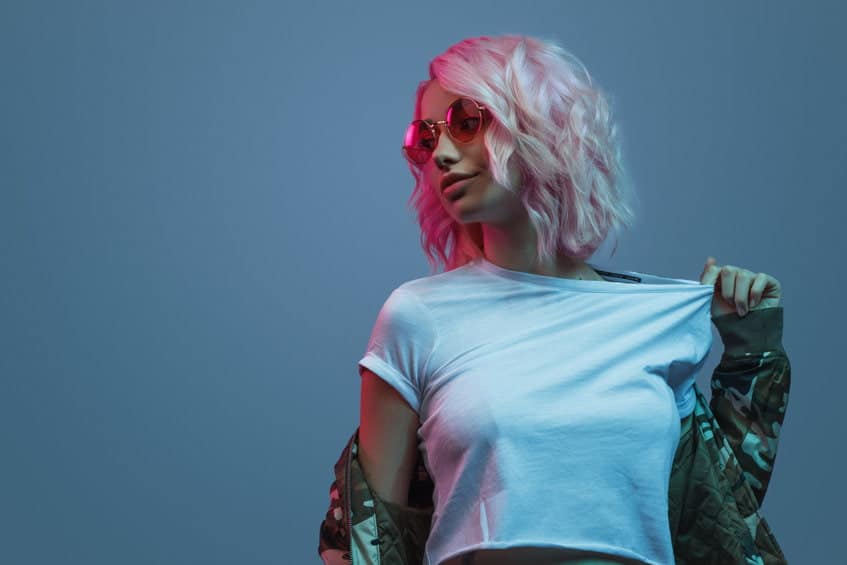 A V neck t-shirt is a fashionable and flirty take on the traditional, crew cut shirt. Spectra's Wonder Vee T-shirt is a luxurious take on an otherwise basic staple — ring spun cottons create a super soft fabric that's enriched with bi-blend heathers. The Wonder Vee is designed with a shoulder to shoulder jersey neck tape with double needle bottom and sleeve hems making it an ideal shirt to try some flirty and fun t-shirt cutout projects!
Skull Cut Out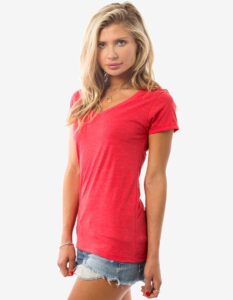 Cutting out the back of your t-shirt into different shapes is a fun way to add dimension to any t-shirt. One of our favorite ideas is to cut holes in the shape of the skull. Not only is this design eye-catching, but a trendy way to make you stand out!
Geometric Designs
An orderly geometric design creates fun patterns that could change your whole look! Rows of triangles, squares, or circles create beautiful symmetry that can compliment your look. Whatever your taste is, you'll be able to find a geometric design that suits your style.
Collar Bling
Add some bling to your t-shirt without having to put on a single piece of jewelry! Modifying your t-shirt collar of the shirt so bling is part of the shirt is an effective way to bring some elegance to your t-shirt.
Cutout Neckline
A simpler way to bring some zest to your neckline is to make a pattern (cut out shapes) around the neckline of a t-shirt. This can transform the most basic of t-shirts into an elegant and lively piece of clothing!