Hoodie Season
Summer may seem endless, but the leaves will begin to change hues before you can carve your pumpkin. With fall rapidly coming, we're transitioning away from summer's tank tops in favor of hoodies.
Like with all good things, Summer sadly had to come to an end. But there's no reason to get down, because Fall is here, which means the leaves are changing and so is your wardrobe. The Fall is a time of fashion possibilities and we couldn't be more excited to snuggle up in our favorite hoodie with a cup of warm apple cider.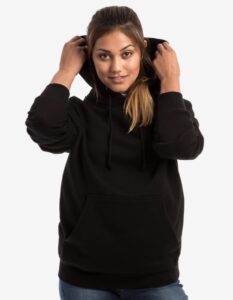 Fall heralds the start of hoodie season, which is one of our favorite times of the year. There's nothing quite like a good hoodie, and you can never have too many of them. It's one of the most comfortable and versatile articles of clothing that looks good on absolutely everyone. A soft, hooded sweatshirt is a must-have for everyone. They guarantee a cool look while keeping you warm and toastie as the days get colder. Hoodies and sweatshirts are the perfect items to keep your style fresh all through the fall. You can style a hoodie in countless ways.
For a casual night out we recommend a hoodie, like SpectraUSA's navy pullover hoodie, paired with some jeans and sneakers. A hoodie will keep you warm and fresh, whether you're out enjoying dinner or in a movie theater with some friends.
For your daily workout or a weekend hike, try SpectraUSA's zipper hoodie. The zipped variation on the classic hoodie style allows you to regulate your body temperature while you get your heart rate up.
Think a hoodie can't be flexed on date night? Think again! You can be cozy and sexy at the same time thanks to your favorite hoodie. Go with a darker color, like SpectraUSA's black zipper hoodie. Pair it with a button-down and some nice pants. Finally, throw on a tailored coat and you're ready to hit the scene with your beaux.