History of the V-Neck T-Shirt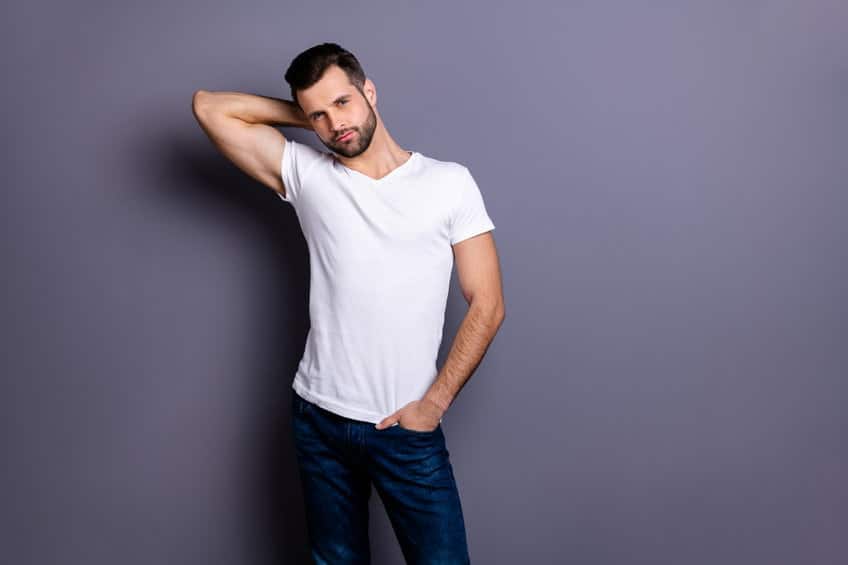 Since the inception of the V-neck t-shirt in the 1960s, it has become a trendy choice of t-shirt for both men and women. At the end of the WWII and the Korean War, fashion exploded as the United States were moving away from rations and shortages. The fashion industry boom sparked investment in new designs, cuts and colors. The birth of the V-neck was the perfect variation to the traditional t-shirt.
V-necks are a practical undershirt that are worn to hide the collar fabric when other shirts are layered on top of them. As t-shirts have become more acceptable for everyday wear, V-necks are worn on their own for a more sculpted, modish alternative to the classic t-shirt.
V-necks are desirable because of their ability to make your face appear longer and more angular. They are particularly flattering for those with more square or round features. In addition to the V-neck's complementary features, many people prefer to dress in a V-neck because of their modern take on the traditional crew neck.
Both of our Wonder Vee t-shirt and Classic V shirts offer a unique and flattering fit , and are made with our luxurious super-soft ring-spun cottons and enriched bi-blend heathers. We carry up to 2XL in women's sizes and 3XL in men's. See what colors and sizes fit your style!