Big on Bi-Blend Shirt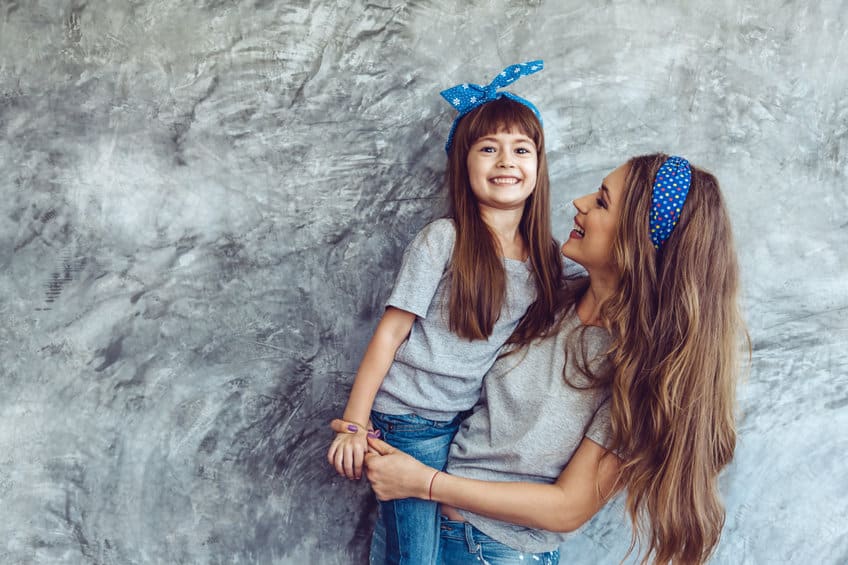 Some of us have the kids staying at home all summer and maybe the rest of us are lucky to send them to a summer camp. At least a day camp. Give us a break! The cycle of league sports is never ending and then the school year starts out of nowhere, bringing its own slew of activities.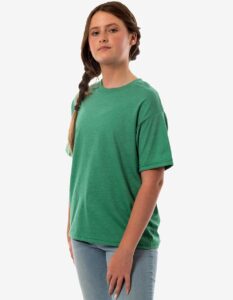 Hopping from place to place may not leave time for changing into cleaner clothes, you just have to go! Longer lasting, versatile products are necessary in this type of hustle and bustle. It should be the same in the clothes that our kids wear. They go through shirts like tissues. It would be wise to have several of these garments ready to go that are as active and versatile as your kids.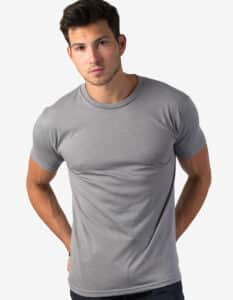 You shouldn't have to give up quality for functionality. Cotton shirts are fantastic in their own right, but sometimes we need something more flexible. Going 100% polyester is cheaper but it also feels that way. Fortunately, we live in a time where cotton-poly blends exist and you get the best of both worlds.
Combining the strength of both fibers eliminates the need to immediately take the tees out of the dryer for fear of wrinkling. Nor do you need to iron bi-blends. Incredibly soft and natural feeling, the cotton allows breathability and softness while the polyester makes it lightweight, tear resistant and wicks away perspiration. Even after all these benefits, the cost of a bi-blend shirt is still a more economical choice. Cheaper by cost, not my nature.
With all these summer activities and back to school around the corner,  gear up your kids  (and yourself) with a cool, cotton poly shirt. SpectraUSA has so many colors and sizes to choose from. Throw one in a duffel bag and keep some in the trunk for any quick changes that may be needed.