Customize Our Pocket Tees
Customizing your t-shirts at home is easier than you ever imagined. This DIY project allows you to put your own designs on a shirt with just a few simple steps. The key to this project is just avoiding a few common mistakes.
Transfer paper makes it possible to turn your home printer into a t-shirt press. It's the most effective and affordable to make quality prints. This process involves creating a design on your computer and sending it to the printer loaded with transfer paper. It is vital to make sure that your printer, artwork, and t-shirt are compatible before you print.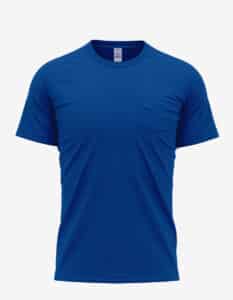 First, find out what kind of printer you have: inkjet or laser. The type of transfer paper you buy depends on what kind of printer you have. You can find out this information by checking the label on your printer, or by doing a quick google search. Alternatively, open up your printer and check out what's inside. Inkjet cartridges are usually slim and square, whereas laser toner cartridges are a single long unit.
Next, be mindful of the color of your t-shirt. There are different kinds of transfer papers for light and dark fabrics, to make sure your design is bold and bright. If your working with dark fabrics, your design will be printed on a white backing to ensure the colors show up. On light fabrics, the design will be printed translucent backing.
Finally, think about your design. Is it a photo? A logo? Will you be using a high level of detail? When printing a vector design or simple graphic, any transfer paper can complete the job. However, when printing photos you may expect to lose some of the fidelity of your image. Inkjet transfer paper is best when printing a photo onto fabric. That being said, if you are afraid of losing some of the detail of your design or image, there is another option.
Printing a design right on the pocket is the perfect way to simply display your transfer. Smaller transfers are much easier to perfect and require less ink and paper. Check out SpectraUSA's Nerd Pocket Perfection T-Shirt, the perfect canvas for your next design project.