Color Coordination with SpectraUSA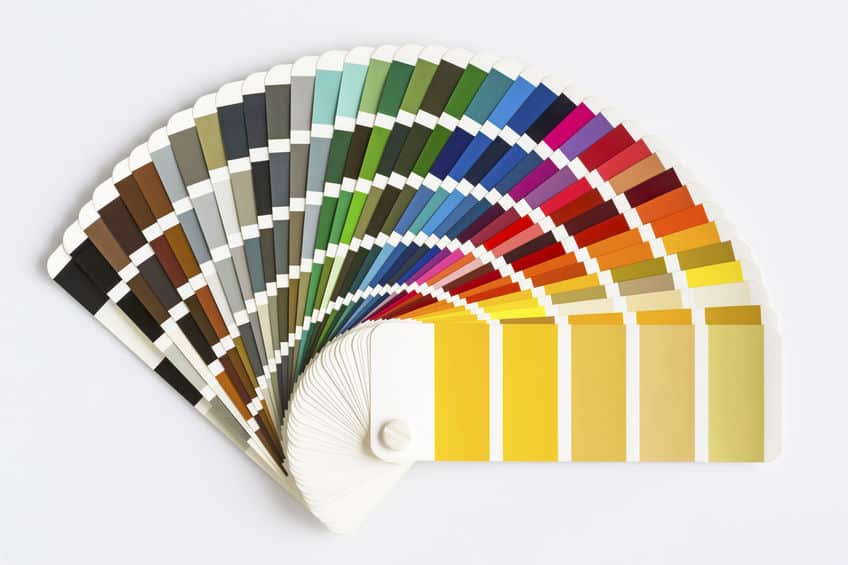 Matching clothes comes naturally to some people, who are able to pull together a color story without a thought. Others may not find this so easy. That's ok! Understanding color and how clothes go together is not always simple. There are a few rules of thumb that will help you become a natural matcher.
Utilize Neutrals
Neutrals are very mild colors, often pale or close to black, that don't pack the punch of color. Classic neutrals include tan, brown, gray, or navy. You can also include light blue and dark
green on this list. Spectra USA's Cotton Perfection T-shirt comes in a range of great neutrals such as Navy, Sand, Military Green, and Heather Grey. Neutrals are great to integrate into your wardrobe because they go with most colors. The key is to build an outfit on a neutral, for example, start with a neutral bottom if you want to wear a colorful shirt and vice versa.
Contrast
Contrasting light and dark tones is an easy way to find balance in an outfit. You can pair a dark bottom with a light shirt or light pants with a dark shirt. Find a way to alternate contrasting garments. For instance, if you are wearing dark pants and a light t-shirt, layer a dark shirt on top.
Have Fun with Colors
Color is one of the joys in life. Color allows you to express yourself and whatever your mood may be, so feel free to be expressive! Allowing yourself to keep to one tone or color will result in a bland look. Using a simple color wheel can help you coordinate simple outfits that stand out. Try these three methods to coordinating your outfits. These will create eye-pleasing color combos for any season and style!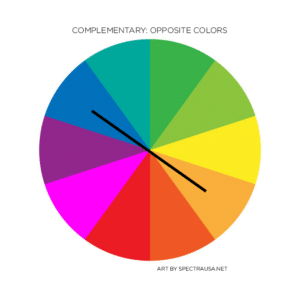 Complementary style is straightforward as they are just the opposite colors on the color wheel. This creates the most vibrant looking outfit.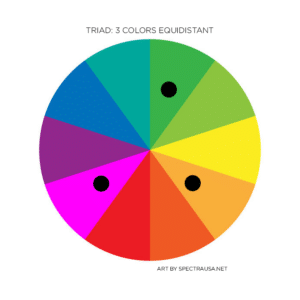 Triad style is the most balanced. So as long as you count the same spaces from one color to the next, you should be able to achieve this eye-pleasing look. This method is especially useful if you find yourself using a lot of pieces in your outfit like belts, jewelry, watches, and hates to name a few.
Analogous colors are great for settings where you want to more consistent look with minimal contrast. These looks are great for the office styles or events that require a unified color scheme such as a wedding.
When in doubt, consult the wheel to create an easy ensemble that makes sense!