6 Tips for Designing Your Own T-Shirt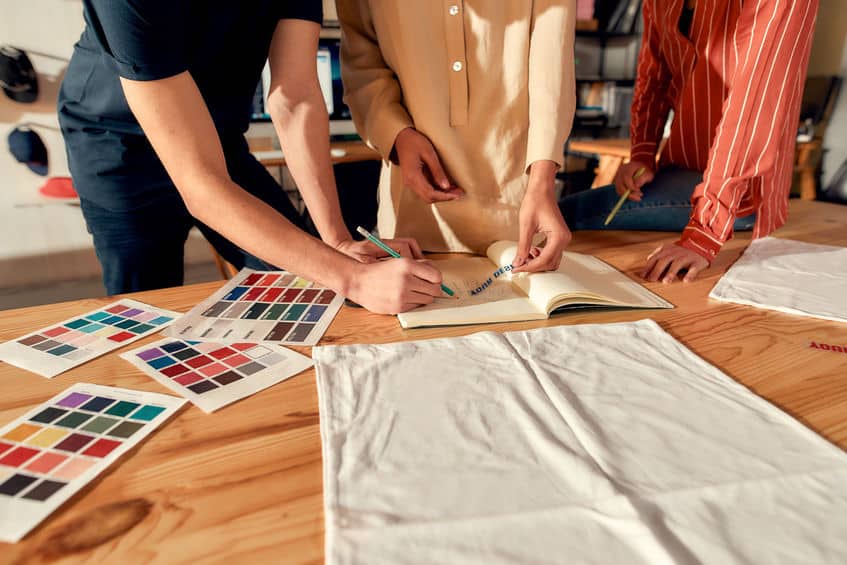 Designing your own t-shirt is a creative and fun process. No longer do you need sewing skills, design knowledge, or your own special equipment to create individual, unique designs. The only thing you need is a good idea, a bit of dedicated time, and a computer to make your ideas come to life!
In order to design and create the best t-shirt possible, there are some important guidelines to follow. Below, we share some of the best tips to keep in mind.
PLAN, PLAN, PLAN
Like everything in life, planning and preparing will always help your cause. Think and brainstorm your design and make sure it is exactly what you want. The more unique and stunning your design is, the better your t-shirt will be. Putting time and effort into your creativity will ensure your design's originality. Remember, the possibilities are endless and there are no bad ideas!
BLUEPRINT
Size and placement are paramount to the design process. You don't want to ruin your design with the wrong blueprint. Trial and error is key to figuring out the best look for your t-shirt. Playing around with different sizes and placement will help you organize your design and see how your design will eventually look. Through this process, you will be able to figure out the ideal size and placement for your design.
COLOR SCHEME
Choosing the right color palette helps build a rich color combination and generate balance in your design. A proper color scheme that matches your design, will highlight your composition. Picking the right color scheme will ensure that whoever is looking at your t-shirt won't miss any important details. Again, trial and error with color choice will allow you to compare looks and see what works.
For example, if you are including an illustration- you want your design to speak to your audience. Using a bright palette will bring it to life. If you are incorporating important text on your t-shirt, you don't want it to get lost in a sea of color – reserve dark or white hues for text copy or highlights.
QUALITY OF IMAGE AND FONT
T-shirt fonts and images need to be high-quality. It is important to check for the blurriness. No one wants to look at a t-shirt with indistinct imagery.  Always double check the image before you upload it. In order to avoid blurriness and get the best result, we recommend uploading a vector file or scanning in high-res.
FABRIC CHOICE
A t-shirt is for wearing, so the choice of fabric might be one of the most important decisions you will make during this process. Picking a high-quality fabric is essential. Not only will your design look much better on high-quality fabric, but it will last much longer. In order to find the best fabric, consult a t-shirt company that knows their stuff. Spectra USA offers a variety of high-quality fabric choices that are specifically manufactured for printing purposes.
PRINTING METHOD
The three basic printing methods for t-shirt design are screen printing, vinyl graphic, and direct-to-garment (DTG) printing. Every method has its pros and cons. Screen printing creates an exact screen of your design, whereas DTG puts your design directly onto the fabric. Vinyl graphics use vinyl instead of ink. Here at Spectra, we have spent extensive time reviewing each printing method and can help you assess and pick which process would be best for your design.