The Growth of The Custom T-Shirt Printing Market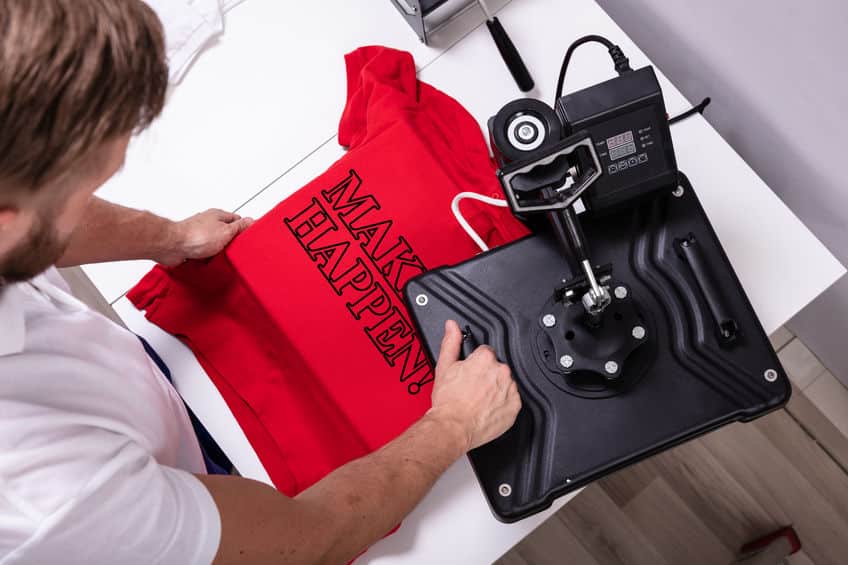 A new study published by Credence Research found that the custom t-shirt industry is expected to cross $10 billion by the year 2025. This is a huge comeback for the industry, whose numbers significantly dropped during the economic crisis of 2008. Custom t-shirts are now on the upspring, as consumers are more willing to allocate their funds towards discretionary expenses.
Within the consumer world, fashionable apparel is at the forefront. The global market for custom t-shirt printing is expected to have considerable growth. With consumers more accepting of e-tail, the custom t-shirt category is gaining popularity and traction. According to Global News Wire, "The global market for the custom-shirt printing industry is expected to cross US$10 Bn by 2020 at a CAGR of 6.35 through the forecast period 2017-2015″.
Techniques
The most popular printing technique used for custom t-shirts is screen printing. Screen printing contributes to over 55% of the total market revenue. This popularity has a lot to do with historic presence in the industry. However, this is changing now due to digital printing. Because digital printing allows an art file to be directly printed on a garment, it makes the technique faster and more affordable. These advantages have made digital printing the more attractive technique and we expect it to have the fastest growth. "Digital printing technique is rapidly gaining popularity among small and medium-size custom t-shirt printing service providers". With the affordability and convenience that comes from digital printing, people are more likely to partake in custom t-shirt printing.
Graphic Trends
The popularity of custom t-shirts is correlated to the wearability of graphics and artwork. Graphics and artwork are the most popular design segments in the custom t-shirt market. Many corporations, organizations, and even individual entrepreneurs see custom t-shirts as a way to sell their brand. Custom t-shirts play a dominant role as a promotional tool: they are a cost-effective way of reaching a target audience.
Global Reach
The U.S. is the largest individual custom t-shirt printing market in the world. According to Credence Research, the market is governed by Asia Pacific, Europe, and North America. However, with the growth of e-commerce and evolving fashion awareness among consumers, the custom t-shirt market is predicted to rise in numerous markets worldwide.