Rebels Continued: The Styles of the Beat Generation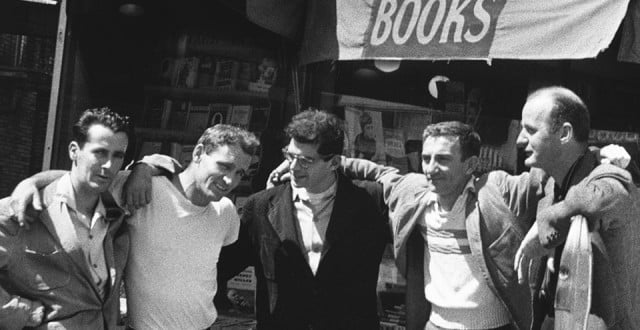 By the 1950s the t-shirt had carved out its place as a wardrobe staple thanks to Hollywood golden boys including Marlon Brando, James Dean, and Paul Newman, all of whom donned white t-shirts in down to earth roles.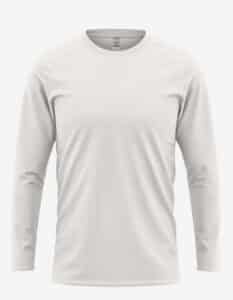 On the other side of the country, literary giants were establishing their own casual cool image. The scrappy bards known as the Beat Generation were shedding the formality and grandeur of the generation that came before with irreverent and vulnerable prose and it reflected in their schlubby fits. Jack Kerouac, Allen Ginsberg, and Neal Cassady, darlings of the Beat Generation, could often be caught out in simple crewneck t-shirts and sweatshirts. The garments usually reserved for underwear or athletic activities were a possible nod to the standard issued uniforms distributed during World War II, which many pioneers of the Beat Generation were reacting to in their art.
Kerouac served as a Merchant Marine, and even after his service could be found in drab trousers, a bomber jacket, boots and a white t-shirt. The utilitarian style was anti-fashion at its core, which is probably why it holds up to this day. Boots and leather jackets are now worn as a call back to mid 20th century utilitarianism. And white t-shirts are as cool as ever.
You can recreate the Beat Poet's style with SpectraUSA's Sweatshirt Crew in Heather Grey and Cotton Perfection T-shirt in White