Black Tees; The Most Popular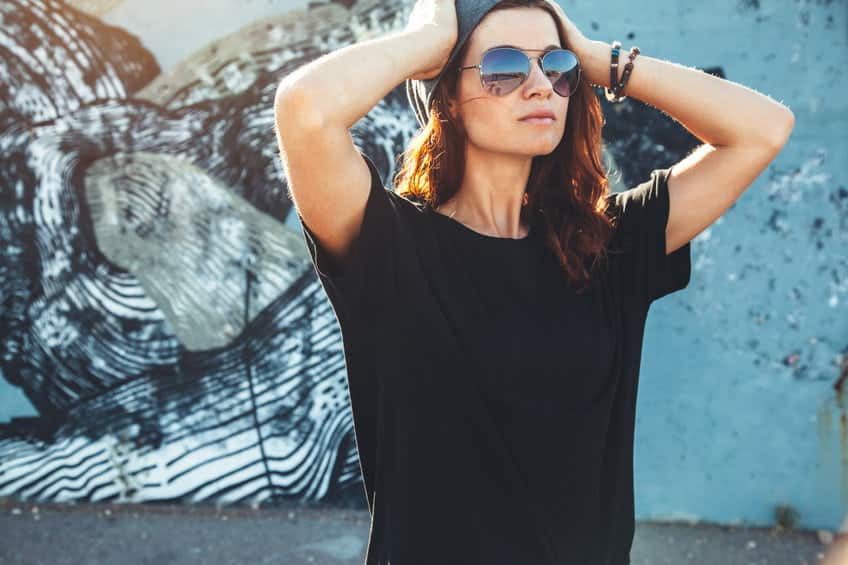 The most versatile of t-shirts are those that match with everything and can provide a versatile classic look. Although the t-shirt gets a lot of attention, black tees are the best selling of them all – for their slimming properties.
Black tees are extremely wearable. They bring a simple sophistication to everyday life. Black t-shirts can be worn to work, on a date, or to the gym – it creates a perfect high to low uniform. Picture yourself in almost every setting a black tee fits perfectly. A black t-shirt comes in many variations, but it's important to consider all: fit, material, quality and style.
At Spectra USA quality is the thing we pay attention to the most. What our t-shirts are made of and where they are made is of chief importance. Here are some of our most popular styles
Cotton Perfection | 3100: The durable and no frills cotton perfection t-shirt is a perfectly well-proportioned in both sleeve and body length. It's light, durable and has no frills. Simply put, it's a black tee that is sharp and never fades.
Club Crew | 8600: The Club Crew T-shirt is a best seller because of its shape and simplicity. Tailored from SpectraSun ring-spun cotton for a snug and confident fit — this black t-shirt will have you looking sophisticated right when you step out the door.
Youth Regular Crew Neck | 2200: There's nothing basic about our children's crewneck shirts. Constructed from open-end yarns spun to a high-quality softness, this shirt has a light touch and long-lasting finish.