Karma Tee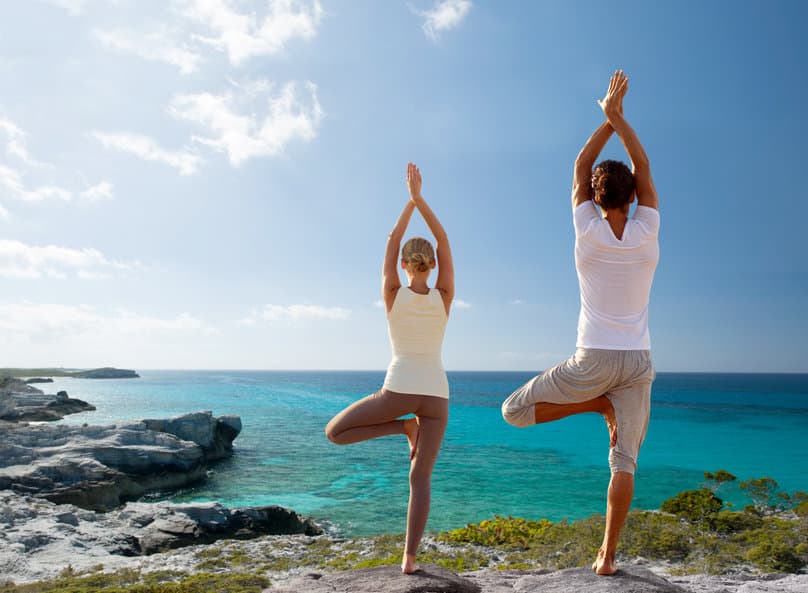 Good karma is all about being balanced and calm. Many people have turned to yoga in order to find a karmic balance and serene state of mind. In our fast paced lives, it's often difficult to free ourselves from distractions and it's even harder if your clothes are uncomfortable! Shirts that trap the heat or are ill-fitting become nuisances to our everyday existence…we want clothes that move with us.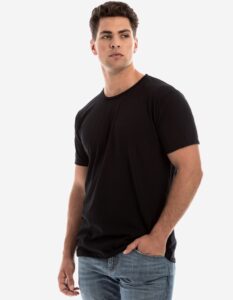 Our Karma Tee is designed to provide a great-fitting, sculpted t-shirt made of organic cotton blended with poly. This special design allows for optimal wicking and breathability. With its open neckline and side seam construction, it has optimal flexibility. The Karma tee is designed to be stretchy and comfortable so all you have to focus on is your practice.
The Karma Tee is one of the top rated shirts! Why? Because we're able to successfully combine both fashion and performance. Not only is it stylish, but can wick away moisture and flow with you during your daily practice. The best thing about it? No annoying ride up that could throw you off balance!
Comfort is paramount. Also, knowing where your clothes come from is undoubtedly important. What about the comfort of the planet and the people who make your garments? Spectra USA is a transparent company that is honest about their production process. Buying from Spectra USA knows that the choices we make in our daily life (what we wear) has a direct impact on the lives of others. Now that's how to create good karma!