Election Day: Leave Your Campaign T-Shirts at Home
Michigan has a long history of voting legislation. Just recently, The Michigan Court of Appeals upheld Michiganer's right to openly carry a firearm to the polls. This ruling comes after Secretary of State Jocelyn Benson's directive prohibiting guns at the polling centers.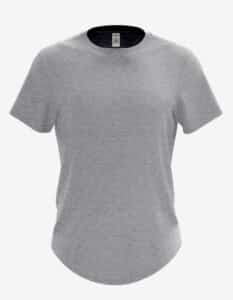 Historically, Michigan state law prohibits voter intimation. For example, citizens are not allowed to wear political (election related) clothing and gear. In Michigan, it is prohibited to wear campaign t-shirts, pins, hats or any other materials that communicate a political stance. According to this specific law, these types of items are banned from being worn within 100 feet of a polling center.
What happens if you forget you are wearing campaign material? You will be asked by a poll worker to leave. So please, if you want to vote, make sure you arrive in a plain t-shirt without any phrase, picture, or slogan that could be seen as "campaign wear".
A Spectra Cotton Perfection plain t-shirt will do you best on Tuesday, November 3rd.
Stay safe and make sure you learn your state's rules and regulations before you head to the polls.