The best blank t-shirt for printing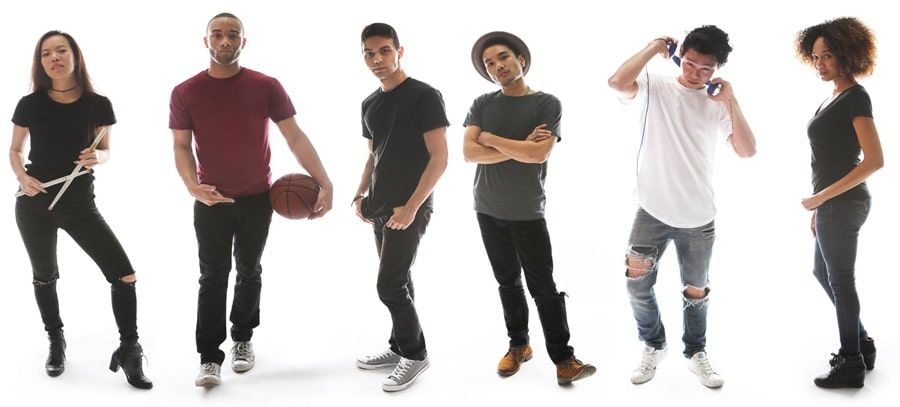 Printing on blank t-shirt is not as easy as perceived, be it screen printing, direct to garment, heat transfer or sublimation. It's a process, where the blank t-shirt is usually the biggest investment and if applied imperfectly, it will cost you money. To obtain the optimal results, you need to utilize the best printing methodology that you or your customer desire for that project. With the many variations of t-shirt printing technologies, plus the myriad of ink type and then plethora of available blank t-shirt; it's a virtual minefield of potential misfortunes for anyone venturing into the apparel world.
So how do you navigate these hazards? Simple – start right = finish right! Where do you start, is what will dictate your end result!
Considering that 90% of embellished t-shirts start on black or white blanks, we have enhanced the end result by making the brightest white t-shirt and the blackest black t-shirts in the market. A simple albeit exclusive modification.Ê Thankfully this enables you the embellisher to obtain the best-printed result with the brightest contrast in colors which are naturally obtained on our premium wholesale blank tees. Our tees are reactive dyed which means if you have the expertise, you can discharge print for a super soft hand which is further enhanced by our superior fabrics.
The 30 singles Spectra Spun yarn is the finest base for printing – the 30 singles yarn is a fine gauge with a tighter knit and its ring spun combed which results in a smooth soft hand. The 30 singles option is available in both 100% cotton options and the 52/48 cotton polyester bi-blend finish. Many of the styles have a companion options: boys, women's & men's in the same color palette plus fabrications.
The moment you settle for less than you or your customer deserve, you will end up getting less than you expected. Every print project is an occasion to show your ability to deliver the best product & an opportunity to retain a customer;Ê build a long lasting forever for-fulling partnership! Are you ready to take an opportunity? Spectrausa.net