Don't throw Away Your Spectra Tee – Upcycle! Part 2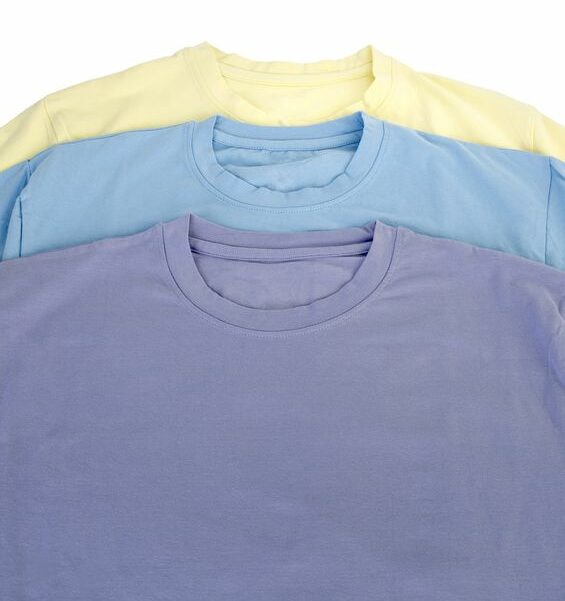 There seems to be a constant flow of t-shirts coming in and out of a wardrobe. Did you just restock your favorite spectra t-shirts? Don't throw away your old ones just yet! Check out these fun ways to upcycle your old tees.
Throw Pillows
Some shirts are harder to part with because they hold sentimental value and remind us of good times. While these shirts may not be wearable anymore, you can still hold onto those memories by making a graphic shirt into a throw pillow. This upcycle doesn't require much else than a shirt and sewing machine.
Your pillow will work like an envelope, with a slit in the back to slip the cushion in and out. First, you need to cut sections from the front and back of the shirt's bottom hem to the width of your pillow and ¾ the height of the pillow.
Next, cut out the graphic to the width and height of your pillow.
Place the front of the pillow facing up and layer the back pieces on top of it so that their hems overlap.
Secure the edges with sewing pins.
Sew along all 4 edges of the fabric.
Flip the cover right side out and insert the cushion.
Pet Tent
Tired of breaking the bank buying things for your pet that they don't even care about? This is an awesome DIY project that will let you upcycle your old t-shirts into a cool new spot for your pet to chill.
Here's what you'll need to complete this project:
A plastic bin
Drill
Wood or plastic garden hoops
Wire or string
Foam
A couple t-shirts
Flip the plastic bin upside down and drill a hole into each corner
Flip the bin over and loop your garden hoops diagonally across the front and back of the plastic base so that the ends are secured in the drilled holes. Secure the tops of the loops with wire or string.
Cut the foam to fit into your bin. Cover the foam with one of your t-shirts.
Pull a t-shirt over your structure so that it is taut and the neck opening is at the front of the bin, serving as a doorway for your furry friend.