Hang Loose – Casual styles from Spectra, Is there such a thing as "cali-style"?
California style is the epitome of casual cool. Most native west coasters will skip the formalwear or business casual for an effortless look. The cali lifestyle can take you from the beach to the city to the mountains all in the same day, which is why comfort is the top priority. It seems as though the rest of America is catching on to California's laid back looks, with comfortable t-shirts and sweatshirts becoming wardrobe essentials for everyone. Here are a few ways to incorporate cali style into your look.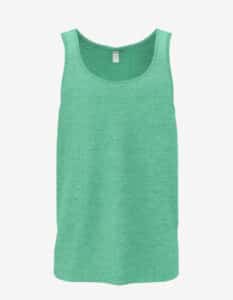 When the sun is always shining, you can't afford to worry about a farmer's tan. A tank top is the perfect way to get an even glow on those extra hot days. Tank tops are part of the Venice Beach uniform. SpectraUSA's 2007 Tank Top comes in a range of bright colors that will make you think it's always summer. Their Racer Back Tank is another great style whether you're working out by the beach or laying out in the sun.
Everyone has a favorite sweatshirt, and for good reason. When the sun goes down (LA is in a desert afterall) or when transitioning into the cooler months, the hoodie is your best friend. It's the ultimate cozy look. It's perfect for throwing on after a swim, or paired with jeans for dinner with friends. If you've been searching for that perfect sweatshirt, SpectraUSA's Heavyweight Full Zip Hoodie is about to be your new favorite.