By Rachel Watkins from cheatsheet.com
Now, it's easier than ever to wear your politics on your sleeve with a new batch of custom T-shirts designed exclusively for the 2016 presidential race. Of course, we know each of the candidates has a go big or go home mentality, but some have upped the stakes even more with bold-named designers and artists behind their apparel.
So, rather than try to emulate the actual style of the 2016 presidential candidates, which has been rather uninspiring at best and downright tragic at worst (ahem, pantsuits and comb overs aren't always advisable), here are a few ways to tee up support for your White House top pick.
Spoiler alert: The Democrats are winning the race when it comes to presidential merchandising, with both Hillary Clinton and Bernie Sanders upping their shirt game with cool-kid, designer options that you'll actually want to wear.
Hillary Clinton
Just last month, Democratic candidate Hillary Clinton released a set of T-shirts designed by the fashion powerhouses of Marc Jacobs, Dao-Yi Chow and Maxwell Osborne of Public School and DKNY, and Tory Burch.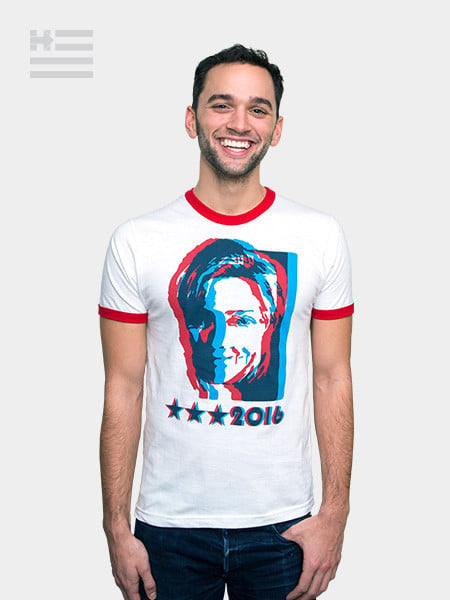 ÊÊÊ