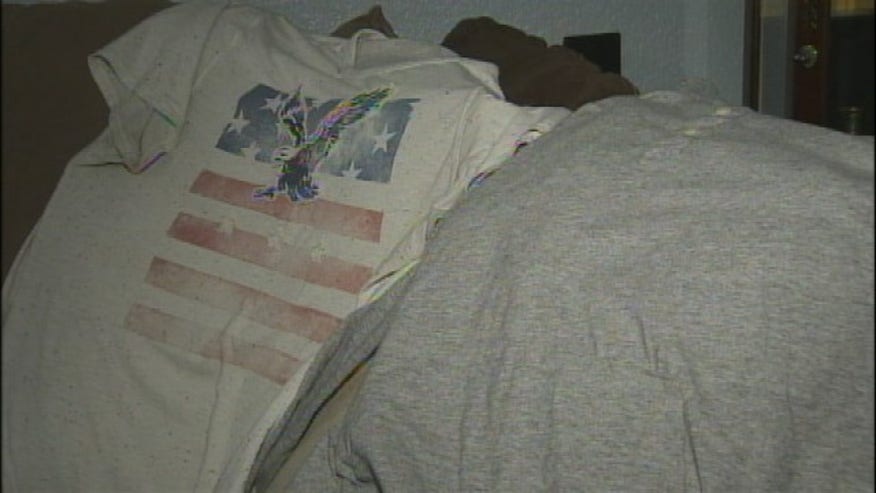 A Texas high school student was punished with in-school suspension last Monday after a teacher discovered he was wearing an American flag T-shirt,FOX 4 reported.
The student, a junior whose name is Jaegur, was wearing the shirt — which featured an American flag design with an eagle in the foreground — at Seagoville High School in Dallas when an administrator determined the shirt violated the school dress code.
Jaegur's mom, Shelly Goode, fears the suspension will show up as a permanent mark on his record, ruining any chance her son can earn a scholarship through the ROTC program.
"He wants to go into the military," Goode said, according to FOX 4. "He wants to help people, and any bad marks doesn't look good."
The T-shirt drama unfolded last Monday when a school administrator asked Jaegur to lift his hoodie, Goode said, according to the station.
Jaegur was told his T-shirt violated the school dress code, and he was ordered to in-school suspension. At Seagoville High School, students must wear a solid color shirt; there are exceptions for school or college logo shirts or ones supporting the U.S. military, FOX 4 reported.
The school principal, who was not on campus the day of the T-shirt incident, said the administrator misinterpreted the dress code, and apologized to Goode via phone call on Tuesday.
"The fact that acknowledging it is huge, and the fact that they're willing to stand by and see mistakes and grow from them, that means a lot," Goode told The Washington Times.
The principal also told Goode that Jaegur's in-school suspension will not be listed on his permanent record.ÊÊÊ