Screen printer Rob Campbell and graphic designer Mark Mendez were old high school pals — Rob's been doing the t-shirt thing in Portland, Oregon for over a decade and has always wanted to find the right opportunity to work with Mark, who had moved out to LA.
Recently Rob threw out an idea to Mark for an image that mashed together the punk band Misfits legendary mascot Crimson Ghost with… of all people… Bernie Sanders?
And it worked. Beautifully.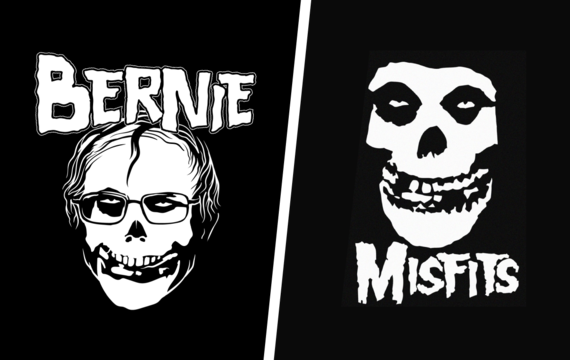 Soon other designs followed, also inspired by iconic punk bands. Like:
The Dead Milkmen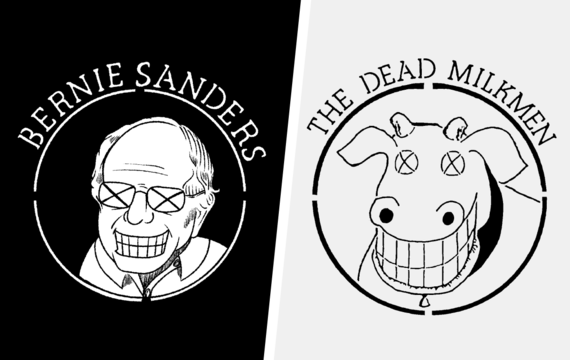 Descendents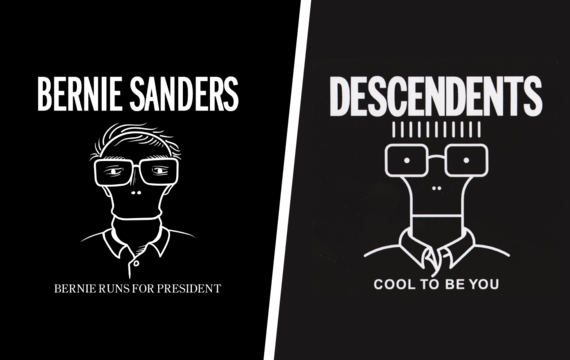 Circle Jerks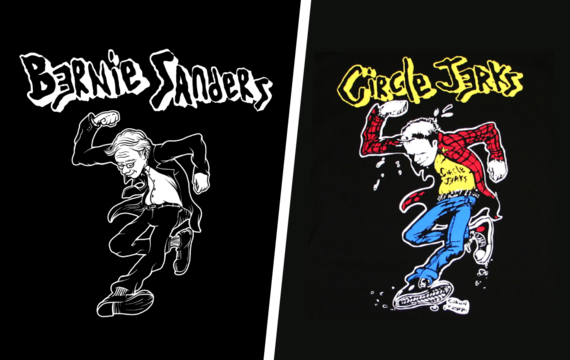 Campbell told me proceeds will of course go to support Sanders campaign. "Mark and I are aiming for the maximum donation to Bernie's campaign and after that, we're looking into Bernie-centric charities to contribute to."
And if you want to argue with Rob about politics on the internet of all places, he has a few stock answers that he's happy to give you.
"Bernie doesn't hate capitalism, he hates greed."
"We aren't trying to be edgy. We're just a couple of dorks who wanted to make a shirt that people would like."
… and my favorite, "Sorry, internet stranger. I love you."
You can see more designs and purchase your own Bernie Sanders concert t-shirt on their website, Bern the White House.
Lori's website, Drawn to the 80s, is where her 5-year-old drew the music hits of the 1980s. Her blog, Once Upon a Product, is where she writes about important things like beauty products and her Mick Jagger obsession.
ÊÊÊ