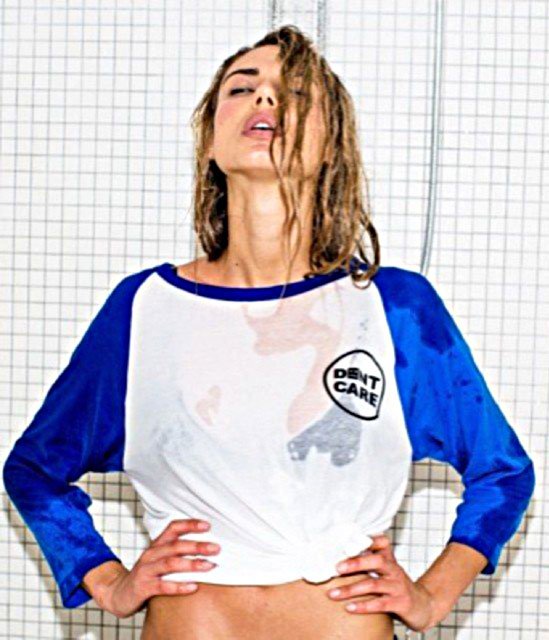 DON'T CARE
Surf Alternative
For Joe Huebner, the spirit of fun, which was one of the touchstones of the surf scene, is being ignored by a culture obsessed with competition.
"Kids used to say that 'I ditched basketball practice to go surfing,"' Huebner said. "Now it is such a sport that it is basketball practice. The parents are involved."
In reaction, he started a surf-friendly T-shirt brand called Don't Care, and it has become a contender. Huebner placed it in selected doors at prominent Southern California surf shops such as Sun Diego, in Jack's Surf Shop, in action-sports specialty chain Active, in Laguna Surf & Sport in Laguna Beach and in The Frog House Surf Shop in Newport Beach.
Don't Care, headquartered in Costa Mesa, Calif., offers T-shirts, caps and hoodies, most bearing humorous sayings such as "In Memory of My Memory," which is accompanied by a graphic of a beer can with wings on it. T-shirts are made out of 100 percent cotton, and most are blanks made by Spectra USA. The T-shirts retail for $20, and Huebner said that he hoped to keep his shirts popularly priced.
Mikey Beho, veteran manager of Frog House, said that Don't Care gained notice because it offered an alternative.
"It's totally different," Beho said. "It's not mainstream." It's also gained the attention of the youth who shop at Frog House. Most of the people making requests at the store are boys from the high schools and junior high schools in the Newport Beach area, Beho said.
Huebner grew up in Orange County's surfing scene. His mother, Joanne, has worked repairing wetsuits at Frog House for 25 years. He spent his teenage years working at the core surf shop. From 2008 to 2012, he worked in marketing at Volcom until he was laid off.
Getting laid off was traumatic, Huebner said, but it gave him the opportunity to launch and run his own business. So he started screen printing Don't Care T-shirts. The garage of his home and a second garage nearby hold his Don't Care inventory.
Ideas for slogans and art typically come from joking around with his friends. Beho said that Huebner typically spreads the word on Don't Care looks by word of mouth or on Instagram and other social networks.
The Don't Care brand is about to enter a forum where competition is even hotter. Huebner would like to expand the brand to boardshorts for Summer '15. For more information on Don't Care, contact jhuebner@dontcare.com.
ÊÊÊ